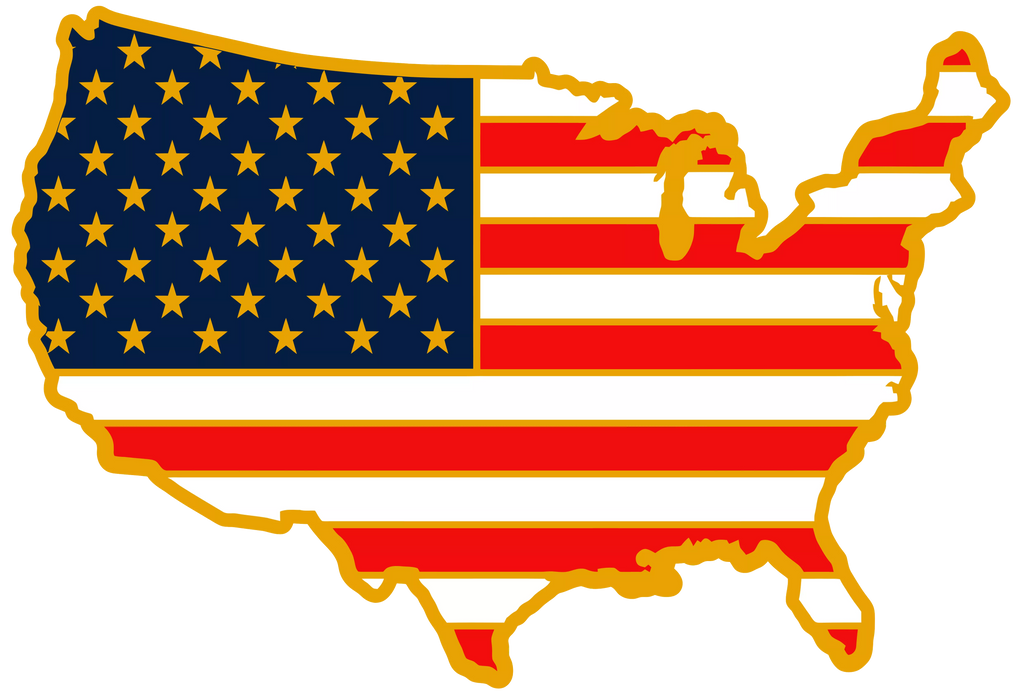 P-103 US Country Flag lapel Pin *Hard enamel Highest Quality -No Minimum order required-
USA  Country Flag Lapel pin, 1.25" x .75, *HARD enamel, Gold border, standard clutch. The whole country united under one flag.

Not all pins are create equal. *HARD enamel is referred to as jewel quality, most vivid and detailed pins you can own. Worth the extra cost. They are gorgeous.

For Larger quantity quotes and orders please email or call. Please include product #, quantity, shipping and billing address. For larger orders you will be billed by secure email invoice that accepts most major credit/debit cards. Free shipping on orders over $300.00. Contact Us to design a custom pin to suit your needs.      
benchawards@yahoo.com>
---
More from this collection